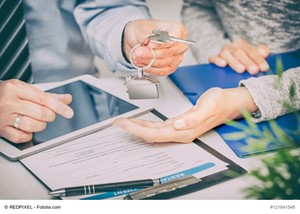 If you're in the market to buy a home, one of your worst fears may be that of getting into a bidding war. What if you knew it was possible to actually score a home without spending more than your budget? While there are various steps to know and implement when buying a home in a seller's market, it is important to first know your budget.
If you can offer more than the asking price on a home in a seller's market, you may want to / you may need to do just that. Actually in the most recent market, buying a home has required an offer price be well above the asking price. When looking at potential homes it is important to keep that in mind. For example, if your budget is $550,000, you may want to seriously consider homes starting at $490,000.  This will provide room for you to bid well above asking. Looking at a home listed for $539,000 in a very hot market may not allow enough for your offer to be competitive while staying within your budget.
Know that how much is necessary to exceed the list price is dependent on the market location and market conditions. Knowing a market is important to determine what the trend is in that location.  Are homes selling $25,000, $50,000, $100,000 over asking?
And beware, it is an emotional roller coaster.  So start by acknowledging your budget and seriously considering how much over asking homes are selling for.  This will help you to establish a more realistic search and a better chance of winning in a bidding war.  But, it gets even more interesting.  What else can you do in an offer, beyond price, that will help you to successfully get your dream house when it is everyone else's dream house as well?  I will save that for the next time!
Until then, if you want to start the buying process, let's do it together. With 18 years of experience - I would be glad to help you navigate this fascinating and challenging market. Call me today!